SUSTAINABILITY REPORT
"(…) in these unprecedented three years on a global scale, we have maintained our commitment to sustainability, and we are proud of the goals we have achieved, which we would like to present to you in this latest edition of our report."
The Sustainability Report, which is based on international reporting standards (GRI standards), aims to report on the measures taken to achieve all-round sustainability: economically, socially, and environmentally. In addition, to make the work accessible to a wider audience via a globally recognized key, the document follows the "fil rouge" of the 17 Sustainable Development Goals (SDGs) of the UN Agenda 2030, the reference point for all companies and organizations dealing with the topic Sustainability.
The document also represents a tool with an important symbolic value – of communication and transparency – as it aims to make the value created by Arterra Bioscience fully perceived.
COMMITMENT TO CLIMATE PROTECTION
In compliance with the standards of the Greenhouse Gas Protocol (GHG), we implemented the key steps to obtain the ClimatePartner certification in the year under review. This type of certification provides transparent disclosure of a company's overall climate protection strategy, including carbon footprint, emission reduction targets, implemented reduction, and financial contribution to climate projects around the world.
The main actions implemented are as follows:
carried out a project to measure the carbon footprint of the site (CCF)
reduced by 100% the CO2 emissions connected to the supply of electricity for our processes, sourcing from certified renewable sources (wind and solar)
participated in climate protection projects for the compensation of residual emissions
made an additional effort to ensure the removal of approximately 780 kg of plastic from our oceans.
For full details of our climate commitment, scan the QR-code on the label or connect to the page https://climate-id.com/en-us/RUPASF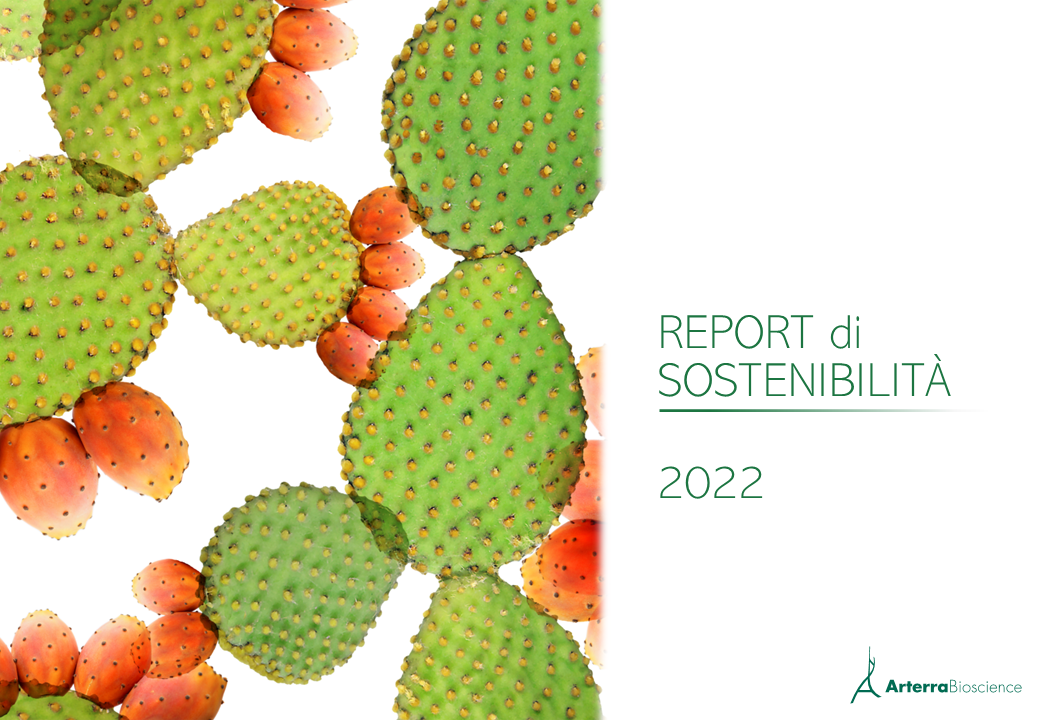 Arterra Bioscience has implemented and maintains a Management System which fulfills the requirements of the following standards:
ISO 9001:2015
ISO 14001:2015
ISO 45001:2018
 Standard EFfCI GMP Standard for Cosmetic Ingredients 2017
RSPO Supply Chain Certification Standard 2020
ClimatePartner Certification
Click to download